About Chronic Absenteeism
Chronic Absenteeism refers to students who miss 10% or more of the total number of days enrolled during a school year regardless of the reason (excused, unexcused, suspensions, etc). On average there are 180 days of school in a year. If students miss more than 18 days, the school district considers them chronically absent.

Another term often used to describe an absence is truancy. Truancy refers to unexcused absences only.

By considering all possible reasons for absenteeism, we can understand the complex nature of why students miss school, which can include acute illness (such as the flu), homelessness, lack of reliable transportation, and more.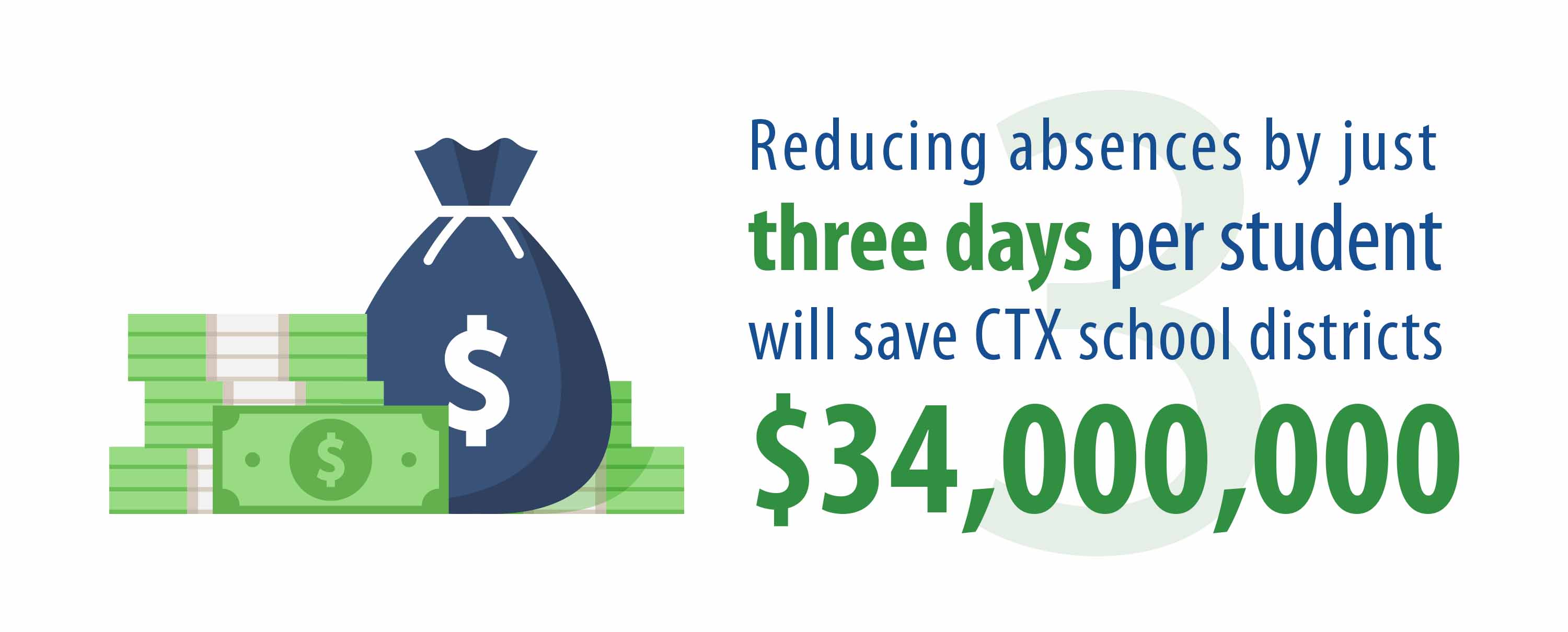 Case Study: The Effects of the Flu on Absenteeism
Based on findings from E3 Alliance's groundbreaking Absence Reasons Study , we know that almost half of student absences in Central Texas are due to acute illness.

Further, we uncovered that spikes in incidents of school absences directly matched the spikes in county flu reports.

To combat this situation, E3 led a broad coalition starting in the fall of 2014 to undertake the largest in-school, flu immunization campaign in the state of Texas.

These efforts resulted in $34 million being returned to Central Texas school districts.

Today, we continue to amplify this campaign to help students attend, commit, and engage, while ensuring school districts receive maximum funding from the state.

Watch a report by KVUE on the flu shot in Central Texas.